eDocTalk News
From the desk of Melinda Muller, M.D., interim Chief Medical Officer, Legacy Health
Legacy's commitment to anti-harassment and anti-discrimination
By Melinda Muller, M.D., Interim Senior Vice President and Chief Medical Officer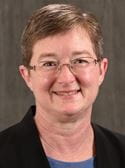 Colleagues:
As you may have read in my message sent to all Legacy employees and providers earlier this month, news stories about sexual harassment reports at a local health system provide the opportunity to emphasize Legacy Health's priority to be the safest place to give and receive care. This includes the safety of our patients in our care and the physical, psychological and professional safety of our employees and providers.
As you know, Legacy has zero tolerance for any form of sexual harassment or gender discrimination. Many forms of harassment are expressed as microaggressions or subtle but offensive comments or actions directed at a minority. It can be difficult to recognize this kind of harassment because it is seldom overt and is usually done unconsciously and unintentionally. As leaders within the healthcare delivery system, we must continue to lead by example. One of our roles as a provider is to ensure our teams are effective at delivering the best quality care to our patients and that begins within ourselves. Commitment to a safe workplace means that employees who report harassment are protected from retaliation.
Last chance: March engagement M&M event
Please join us for our March Engagement M&M with Legacy leaders. We'll use our time this month to dive more deeply into one of our pillars for Provider and Physician Engagement, "Relationships and Communication Connections." Members of our communications team will join us to discuss ways to enhance our communication efforts and streamline the way we connect.
Your feedback matters!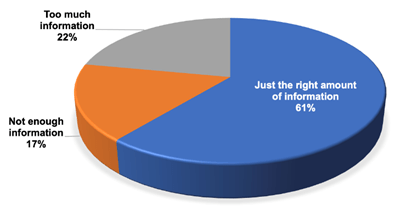 Thanks for responding to our poll last month. Here's what we learned from those who weighed in. Please keep an eye out for more interactive opportunities to share your feedback in future issues.
EVENTS, ANNOUNCEMENTS AND REMINDERS
---
New screening mammography recommendation regarding COVID-19 vaccines
Like many vaccines, the COVID-19 vaccine can cause temporary axillary swelling which may be visible on mammograms. Swelling may prompt further imaging and follow-up. To ensure your patients have the most accurate mammogram, Legacy Cancer Institute and the Society of Breast Imaging strongly recommend:
That screening mammography be performed before first vaccine to avoid unnecessary callbacks. If a patient wants to delay screening mammography until after the vaccine, we recommend waiting 4-6 weeks after the second dose.
That providers and care teams discuss vaccination effects with all patients due for breast imaging appointments. Recommended items to discuss are the date of the vaccine appointment, whether it's for the first or second dose, and laterality of the vaccine.
Not to delay any diagnostic imaging.
Legacy to release all imaging, lab results immediately starting March 31
Beginning March 31, Legacy will make all imaging and lab results — including abnormal labs — immediately available to patients via MyHealth.
In addition, Epic will require a documented reason for blocking release of a note or order. A new click-through process, highlighted in a tip sheet posted on a MyLegacy project page, should streamline this for providers.
The changes are part of our effort to comply with the 21st Century Cures Act, a law intended to support health-information sharing and better patient access to personal medical records.
MUSE system update coming March 30
Legacy's EKG system, MUSE, will be updated on Tuesday, March 30, to become more integrated with Epic. This change means the providers that interpret EKGs, short- and long-term holters, cardiac event monitors, mobile cardiac telemetry, and stress tests with EKG portion can do so with the MUSE integration within Epic. If the workflow is performed correctly before the EKG transmission from the EKG cart, you will begin to see preliminary results in Epic. Providers can also use Dragon within the MUSE's Epic integration. Providers can still use MUSE as a separate application if they prefer but will not be able to use Dragon in the stand-alone MUSE application. Scheduled downtime will begin at 6 p.m. on Monday, March 29, and will come back online overnight Tuesday, March 30.