eDocTalk News
From the desk of Melinda Muller, M.D., interim Chief Medical Officer, Legacy Health
Legacy leaders engagement M&M listening sessions continue
By Melinda Muller, M.D., Interim Senior Vice President and Chief Medical Officer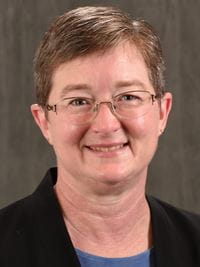 In December, we hosted the first in a series of listening sessions with Legacy leaders we're calling Engagement M&M's. We spent our time reviewing what we've learned so far from your provider engagement survey responses as well as dialoguing with you about the actions we will take to improve in areas prioritized by your feedback. We also discussed the seven core commitments we have made to address your feedback over the next year. I can't tell you how excited I was at the attendance and your willingness to be open in sharing your perspectives and concerns
We will continue to host monthly Engagement M&M's as we progress our work in addressing your feedback. We'll use our time in January to discuss our initial conclusions from your feedback in December and share our draft concept of a framework to support all aspects of physician and provider engagement. Lastly, we will continue to use this time as an opportunity to share and provide support to each other during this crisis. Everyone is working extremely hard and with that can come feelings of fatigue and burnout. Simply sharing and connecting with colleagues can help ease these feelings.
Sessions will be held via Zoom, to register select your preferred date/time below. Please note we are holding two sessions in January, an evening session and a morning session. Both sessions will review the same content, please only register for one.
Session 1 –

Tuesday, Jan. 19, 6-7 p.m.: Click here

to register.

Session 2

– Wednesday, Jan. 27, 7-8 a.m.: Click here

to register.