eDocTalk News
From the desk of Melinda Muller, M.D., interim Chief Medical Officer, Legacy Health
COVID-19 vaccine coming soon to Legacy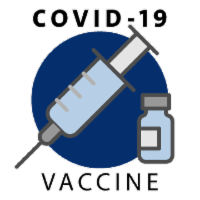 Moderna recently joined Pfizer in requesting emergency authorization from the U.S. Food and Drug Administration to release a COVID-19 vaccine and a third request is expected to be coming soon from a partnership between Oxford University and AstraZeneca. The move by the pharmaceutical companies means a vaccine will be available in the U.S. within a few weeks.
The rapid development of the vaccine is especially encouraging for Legacy staff as healthcare workers and long-term care residents will be the first groups to get access to available vaccines. All Legacy employees and providers, as well as affiliated providers and their staff who wish to be vaccinated and cannot work remotely are eligible. Vaccine allocations will be extremely low at the start but will ramp up exponentially in the following weeks.
"News of a COVID-19 vaccine coming soon should give us all at Legacy solace that our work during the last nine months has helped get our community to the point that in the near future a vaccine will be available to everyone," said Dominic Chan, PharmD at Legacy Health.
Oregon health authorities have signaled that Legacy will be among the first medical institutions to receive the vaccine because of our strong infrastructure. Federal agencies are already laying the groundwork for distribution to each state.
You can expect questions from patients about the vaccine's availability and efficacy. This presents a great opportunity to reassure patients who may be skeptical by sharing information about the vaccines as well as the general usefulness of vaccines. This tip sheet is a great resource for helping to frame those conversations. More COVID-19 vaccine talking points for use with patients will follow.
We've created a vaccine page on Legacy's intranet to track vaccine developments and supply useful information for providers. You'll also see regular communication about Legacy's COVID-19 vaccine plans featured in weekly issues of Front Page, and communication from the COVID-19 Emergency Operations Center.