Healthy Living
Prepare for your care
May 13, 2020
As a lung specialist and intensive care doctor with Legacy Health, Erika Moseson, M.D., is front and center in caring for patients through the coronavirus crisis.

This role has made her even more passionate about the need for people to prepare for their hospital stay by writing down key information for the medical team. "It's 100% vital to your care," Dr. Moseson says. "It means we can hit the ground running."
Prepare now
Get ready for a hospital stay by taking these steps:
Make a list of your medications and a list of important contacts along with their phone numbers and put them in a hospital "go bag"
Choose someone to speak for you on medical decisions if you cannot; write down the person's name and telephone number in a place that can be found
Share your wishes by talking with family, friends and medical providers about what is most important for your life and medical care
Consider for your hospital go bag: glasses, hearing aids, dentures, mobility devices, phone, tablet, computer, chargers, toiletries, books and clothes
Staying home?
If you are you staying at home more during the coronavirus outbreak, Dr. Moseson says it's an excellent time to take these preparations.

"With the safety rules for COVID-19, if you have to go to the hospital, your friends and family can't visit to help us know about your health care issues," she says. "It's more important than ever to help us help you by preparing." Watch this video for more from Dr. Moseson.
Plan for big decisions
Once you have taken care of the items above, Dr. Moseson suggests completing two forms that prepare you and your family for difficult decisions:
An advance directive gives you a say about how you want to be cared for if you get very sick.
Physician orders for life-sustaining treatment (POLST) is where you can state your preferences for life-sustaining treatment. See the POLST websites for Oregon and Washington.
For more, see Prepare for Your Care, whose recommendations have been shown to improve the outcomes of hospital patients. Dr. Moseson participates in Prepare for Your Care.

Media: Sarah Ericksen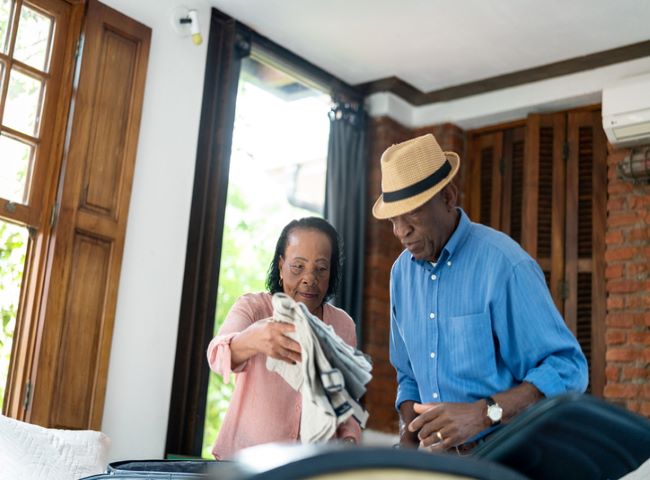 Share Your Story
Sign up for our email newsletter