Safety
Teen Dating Violence: Know the signs and how to help
February 09, 2018
As a teenager, dating can be exciting. A first boyfriend or girlfriend is a life passage full of new experiences and feelings. Yet, as a young person learning the ins-and-outs of a new relationship, it can be difficult to identify what is healthy behavior and what is not. Many abusive relationships begin with an innocent romance. At first, time spent together is enjoyable, making decisions together, sharing secrets and working through conflict. The young relationship is full of respect, communication, trust, honesty, and a balance of power – until it isn't. This shift in behavior for a teen can be difficult to understand, often leading to a normalizing of emotional, physical or psychological abuse.
"Teen dating violence is all too real, often beginning with "innocent" joking or name-calling," said Sally Blackwood, violence prevention educator with CARES Northwest. "Unfortunately, these behaviors can become abusive and result in serious physical, sexual or emotional violence. What's worse is this violence becomes "normal" to the teen and often goes unreported." According to the Centers for Disease Control (CDC) and the 2013 national Youth Risk Behavior Survey, 10% of high school students reported physical victimization and 10% reported sexual victimization from an intimate dating partner within 12 months prior to being surveyed.
Dating violence is defined as physical, emotional and sexual violence in an intimate relationship, and includes stalking. With digital social platforms becoming a prevalent fixture in our teens lives, electronic violence or cyber-bullying - looking through someone's digital content, constant messaging/texting, online stalking, threatening to expose pictures, or impersonating someone through social networks, has taken teen violence to a whole new level.
"As parents, it can be difficult to recognize whether our teen is in an abusive relationship, especially with social media" said Blackwood. "What we can do is talk to our kids about healthy relationships, using pop culture references, and discuss gender norms and how teens can set health boundaries." Blackwood went on to say that keeping discussions low-key, without judgement, lectures or accusations allows for more relaxed and open conversation. The goal is to help your teen recognize unhealthy behavior and make a choice to change their own behavioral patterns to eliminate the risk of future violent relationships.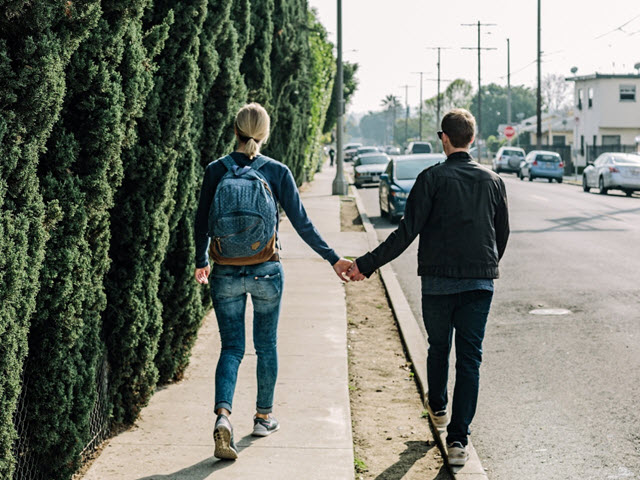 So, as parents, teachers or friends - what can we do?
Friends or adolescent peers, if you think your friend is being hurt or is in an unhealthy relationship, don't gossip or spread rumors. Don't place blame or try to figure out why it's happening - put your focus on your friend. Allow your friend to talk, offer support and let them know why they deserve to be treated well. If the violence has become physical, and you worry their life is being threatened or feel your friend may be suicidal, tell an adult immediately.
As a parent or caring adult, avoid over-reacting. Let your teen confide in you without trying to fix the situation (unless they are in danger). Listen carefully, provide support and accept what your teen tells you. This is important. Focus on the behaviors that are happening in the relationship and not the dating partner. This will help reframe your conversations, while diminishing any protectiveness your teen might feel for their boyfriend or girlfriend. Lastly, resist punishment. What is most important is for your child to realize abuse is never their fault and that their relationship is unhealthy. You can decide next steps together and the best way for your teen to safely exit the relationship.
Dating violence can be prevented the more we listen, support, and work together to educate our youth about safe and healthy relationships.
The following resources provide more information on teen dating violence and its prevention:
www.loveisrespect.org - A website dedicated to helping teens have healthy relationships. They also have a peer advocate that is available 24/7. To call, dial 1-866-331-9474, chat via our website or text "loveis" to 22522.
www.thatsnotcool.org – This website provides information to teens about dating relationships with videos about the warning signs for teen d/v, apps for teens ("Respect Effect and Cool/Not Cool), and a Teen Ambassadors program.
www.100conversations.com – This website is for parents and caring adults, dedicated to promoting respect, consent and healthy relationships on and off-line.
www.acalltomen.org – A violence prevention website that believes on promoting healthy, respectful manhood, reduces bullying, harassment, sexual violence, and domestic violence.
Click here to learn more about CARES Northwest.
(Thank you to CARES Northwest staff for contributing to this article.)
Share Your Story
Sign up for our email newsletter