Portland Business Alliance recognizes Legacy Health president with a woman in leadership award
MEDIA CONTACT:

Vicki Guinn
Legacy Health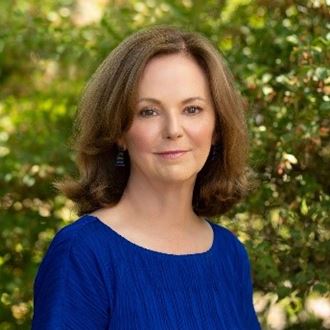 PORTLAND, ORE. – Aug. 24, 2022 – Last week, the Portland Business Alliance announced Kathryn Correia, president and chief executive officer of Legacy Health, as the 2022 recipient of the Sandra K. McDonough Leadership award. Individuals selected for this honor are chosen based on mentorship of women in the business community, level of community engagement, and public perception of the individual as a leader.
Now in her fifth year as Legacy Health's first woman president and chief executive officer, Correia understands the importance of setting the stage for other women leaders in the organization to continue to propel their careers. At Legacy Health, she makes it a priority to eliminate subtle and overt barriers for women.
Correia's experience in elevating women in the workplace crosses over to patient care, where she empowers Legacy leaders to advocate for underserved patients — especially those whose health disparities have been exasperated during the pandemic. Only 15.3% of hospital system chief executive officers are women who can leverage this same kind of connection between being part of an underrepresented group in the workforce and championing the needs of disadvantaged groups in health care.
Additionally, Correia has also made physical, professional, and psychological safety a top priority across the organization. She is appreciated by staff and colleagues for being direct, transparent, collaborative, thoughtful, and focused. Colleagues say that her authenticity and ability to convert vulnerabilities into strengths are key aspects of her leadership.
A Place with No Ceiling celebrates, connects, and inspires women in the business community by honoring a female executive and a company that supports mentors and fosters the advancement of women. Correia will be recognized at PBA's annual celebration, A Place with No Ceiling, on Thursday, Sept. 29, 2022, at the Oregon Museum of Science and Industry.

Legacy Health is a locally owned, nonprofit health system driven by our mission to improve the health of those around us. We offer a unique blend of health services – from wellness and urgent care to dedicated children's care and advanced medical centers – to care for patients of all ages when and where they need us across the Portland/Vancouver metro area and mid-Willamette Valley. With an eye toward a healthier community, our partnerships tackle vital issues such as housing and mental health. Legacy strives to help everyone live healthier and better lives, with the vision of being essential to the health of the region. For more information, visit www.legacyhealth.org.
About the Portland Business Alliance
The Portland Business Alliance – Greater Portland's Chamber of Commerce – was founded in 1870 and represents the largest, most diverse business network in the region. The Alliance brings together more than 2,100 members represented by dynamic and varied employers from around the Portland region, and offers a strong source of support, information, advocacy, engagement and professional development opportunities. Grounded in its mission to create opportunity and advance well-being for all who live and work in the Greater Portland and SW Washington region, the Alliance envisions a healthy and resilient business ecosystem where we work together to increase collaboration in governance; engage community; increase civic leadership; and, advocate for a vibrant, livable region for all.